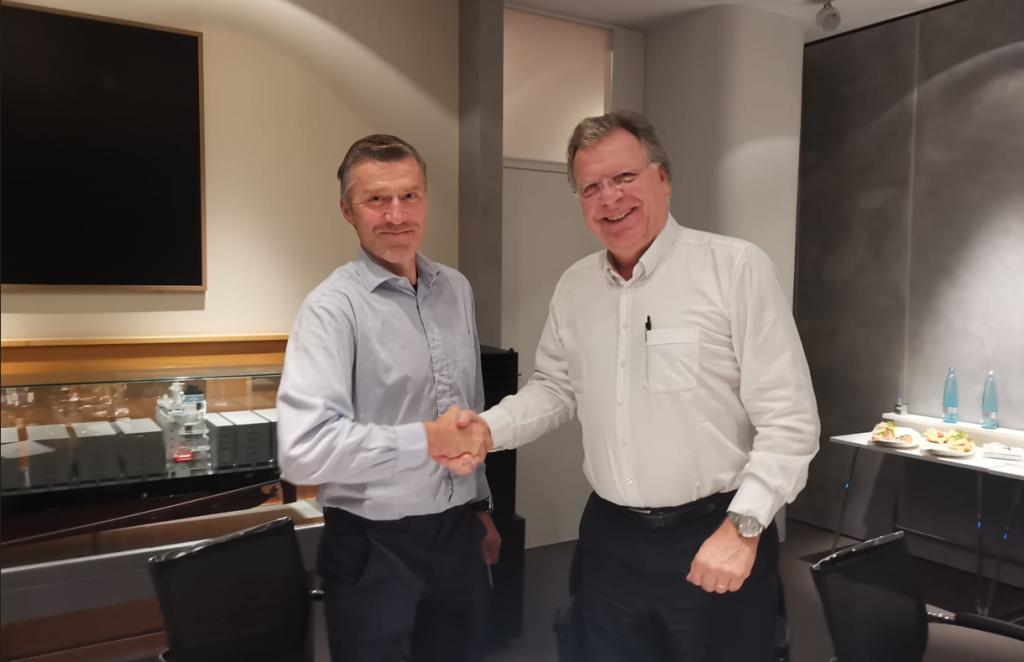 17.10.2022 | Nyheter
PHM Group has acquired German Schultz Gruppe
On 13 October 2022, PHM Group has acquired the German company Schultz Gruppe. Through the acquisition, PHM Group will continue to implement its growth strategy not only in the Nordic countries but also in Germany.
Founded in 1904, the family-owned company Schultz Gruppe provides property services in Northern
Germany with its seat in Hamburg. The company has long traditions and serves a wide range of
commercial, industrial and residential properties, offering cleaning and maintenance services, technical
maintenance services and building management services.

– The acquisition of Schultz Gruppe gives us a good opportunity to grow our business in a new market.
PHM Group consists of the best local companies in the industry. With its strong organisation and
committed management, Schultz Gruppe, which has been active since 1904, is therefore a fine addition
to the PHM team, says Ville Rantala, CEO of PHM Group.

Schultz Gruppe has over a thousand employees and a long tradition of high-quality property services.
The company management will continue its work under PHM Group. The company will continue to
operate normally, and Schultz Gruppe will continue to serve its customers under its own name and
brand.

– For us, becoming a part of the PHM team means that Schultz Gruppe can continue its growth story and
development, which has always been what we strive for. We see PHM Group as an experienced and
strong partner and are looking with great confidence at our joint future together, says Axel Schultz,
former owner of Schultz Gruppe and Senior Advisor to PHM Deutschland.

Schultz Gruppe in brief
Schultz Gruppe GmbH is an owner-managed company operating in professional property management.
Founded in 2008 as a holding company, the company's roots are in Fritz Schultz KG, which was founded
in 1904. With 1,045 employees, the company serves its customers throughout northern Germany. With
its dedicated personnel, the company offers a wide range of services, which is why Schultz Gruppe has a
loyal customer base spanning several decades. Read more at https://www.schultz-gruppe.de/ (in
German)

PHM Group in brief
PHM Group is a Nordic provider of residential property maintenance services. PHM Group cares about
people by taking care of their surroundings. PHM Group consists of the best local enterprises, who share
the same values and motives: entrepreneurship and a fair and responsible way of working. PHM Group
believes that the only thing better than local service is local service with big resources. With PHM Group
you do not have to choose between your well-known local entrepreneur and a big Nordic provider. With
PHM Group, you get both. Read more at https://www.phmgroup.com/

Contact persons
Ville Rantala, CEO, +358 50 385 1442, ville.rantala@phmgroup.com
Petri Pellonmaa, CFO, +358 40 568 3841, petri.pellonmaa@phmgroup.com